Mangata
Vintage Waterproof Leather Canvas Backpack Rucksack
We have coved the tax on our end! 
Many customers are already satisfied with it, don't hesitate to get it!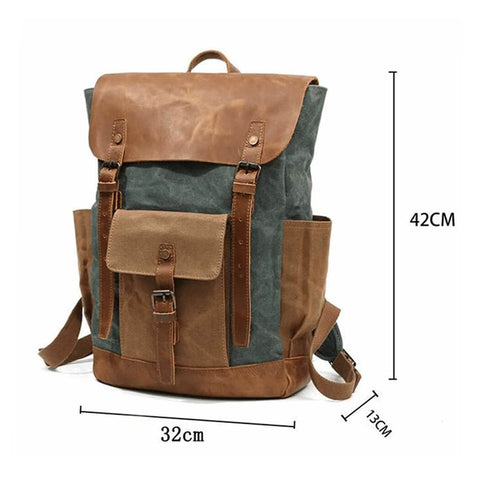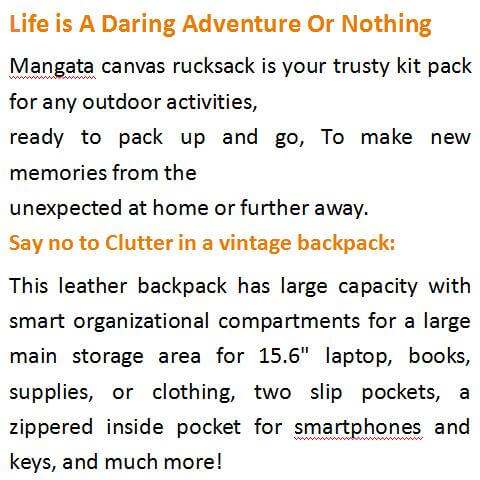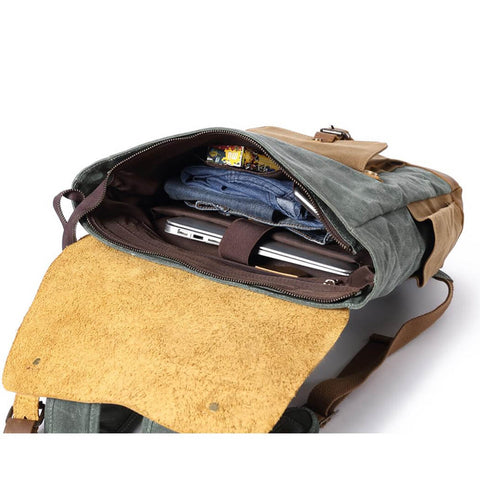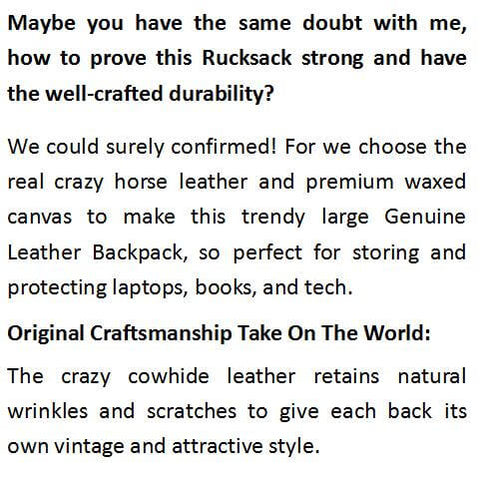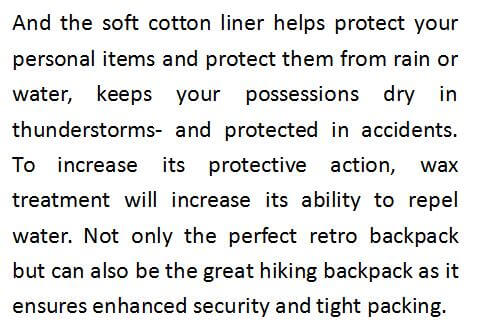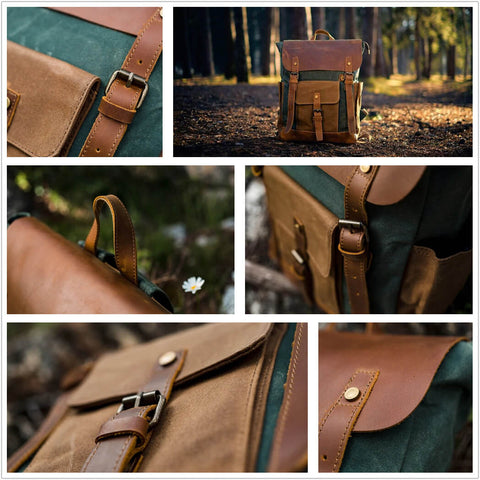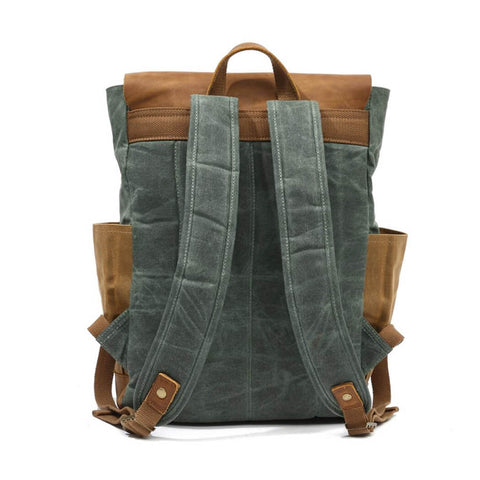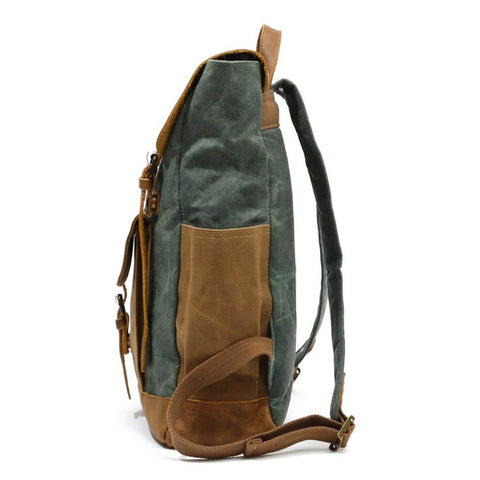 Create your very own wish list of items you would like to have. You may share your list with family and friends, or you can choose to keep it to yourself.
STEP 1 Register for an account to create your own wish list.

STEP 2 Find an item you'd like to add and click the "Add to Wish List" button.

STEP 3 You will be brought to your wish list where the item will be added.
Extremely Durable
I got this bag because I wanted a durable backpack I can treat with indifference but that was also comfortable.
Durable? Yes! The material is very high quality. I would say it was a lot heavier than I imagined (I am a weak, slim woman though) and I think this is due to the very durable material it is made out of. I don't know if it's because it is new, but the material isn't very adjustable due to how strong it is. For example, the draw strings are really stiff as are the zips but I am hoping this will loosen up with wear.
Comfortable? Yes! It sits really nice and snug on my back and the adjustable straps are easy to manoeuvre. I went to the shops with it and was able to fill it with an entire basket of shopping, including heavy cans and tins. I walked home 20 minutes and had no discomfort issues at all.
Front fastenings are a bit annoying to clip closed, especially when it's full. I tend to leave it flapping open because the draw strings are really stiff and I can't be bothered with the faff of trying to align the two magnetic clips but this is just me. When I do bother, they stay closed. Whether this mechanism withstands time, I can't say.
The bag is very handsome! It is as described and I love the colours. (I ordered green)
I would recommend :)
Manly bag
I needed a bag for work and originally purchased one that resulted in something very girly looking on my shoulders. should have known when my mum said 'that's a lovely bag.' What a mistake. I held it down by my side as I walked home so nobody would see this dainty (but lovely) bag near my face. Immediately returned it and remembered THIS bag I was considering buying instead while searching.
Don't regret my decision. Rather than hang my head in shame I can hold it up high, throw an entire arsenal into the bag, sling this piece of kit over my shoulder, kick a grenade, take out a mob and burst into a blazing glorious run with a rescued woman and child in each arm and a combat knife between the teeth.
Feels sturdy and very generous with space. Certainly able to hold a 1litre water bottle, flak of hot food and a coat with ample room to move. I really like the waxed leather flap that hangs over and I'm confident this will resist some rain if I get caught from time to time.
Comparing this to a similar style bag by Troop London, I'm tempted to say this is slightly overpriced, but then you're getting a lot more leather on this one. Hopefully this will hold up over time (the stitching seems sturdy enough.) And if it does prove to be of similar durability and quality then size of those pockets aside I have no regrets.
Amazing
Great Bag for a Great Price.
very large multi use canvas backpack
Its holiday time and need an easy shoulder bag to carry. My eldest one is too fussy about the colour and the material of the bag. After seeing few instore and online we agreed on the canvas backpack .
Package contents:
1x Canvas backpack
It arrived in a huge package to avoid any damage. The canvas backpack is bigger than what I expected. The backpack can be used to carry a laptop or regular use. The pockets are very large in size than a standard backpack. The canvas backpack has leather flaps to the sides and on the main flap. The buckles are there for the aesthetics as they open up using the magnetic button.
My only gripe with the product is when it came it was all wrinkled so I had to keep a pillow inside to make sure all goes away, but overall a good canvas backback value for money.