Mangata
Natural Cotton Place Mat Set of 6 Washable Round Ramie Placemat For Decor Holiday Party
Ramie is an eco friendly fabric and the highly sustainable fiber is an alternative to synthetic fabrics. It is naturally resistant to mold, mildew and bacteria, as well as light damage and rot and insect attacks. It can be healthily grown without any pesticides, herbicides and chemicals.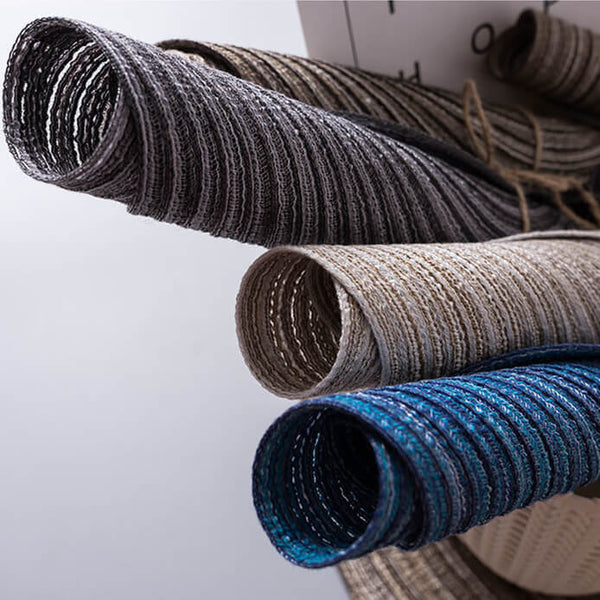 Material: Natural Ramie and Cotton, Eco and environmental friendly alternative to plastic, ramie placemats are easy to clean as well as being heat resistant!
These beautifully multi-colored decorative Braided Ramie placemats made them perfect for dining table centerpiece mats or for a coffee table mat. Heat resistant to protect the table and very easy to clean just wipe with a damp cloth and leave to dry, Great for everyday use inside or outside.
Use Mangata round placemats for birthdays, Christmas, housewarming, holiday, parties, family gatherings, weddings, and more.
Create your very own wish list of items you would like to have. You may share your list with family and friends, or you can choose to keep it to yourself.
STEP 1 Register for an account to create your own wish list.

STEP 2 Find an item you'd like to add and click the "Add to Wish List" button.

STEP 3 You will be brought to your wish list where the item will be added.
Very good quality
Very good quality mats at good price - much better than on high street. Highly recommended.